NPO Radio 4 1016 AWARD for Jeroen van Veen
100.000 CD's sold of Canto Ostinato by Brilliant Classics
Radio + Webcast 'De Klassieken' on 22-4-2016 at the Studio of Jeroen van Veen in The Hague
Spiegel im Spiegel, Arvo Pärt Live during the Klassieken, Douw Fonda, Cello, Jeroen van Veen, piano
Saudade, JacobTV by Jeroen van Veen
Jeroen van Veen, pianist & composer in Jaar van de Kreeft by Toneel Groep Amsterdam

Jeroen van Veen, Minimal Preludes in Atlanta Ballet shows by Douglas Lee


Jeroen van Veen, Minimal Prelude 28 in PLAYGROUND by Douglas Lee


Jeroen van Veen, Minimal Prelude 24 in PIANOPIECE by Douglas Lee

Pianoconcerto Continuum, Jeroen van Veen & Blow Up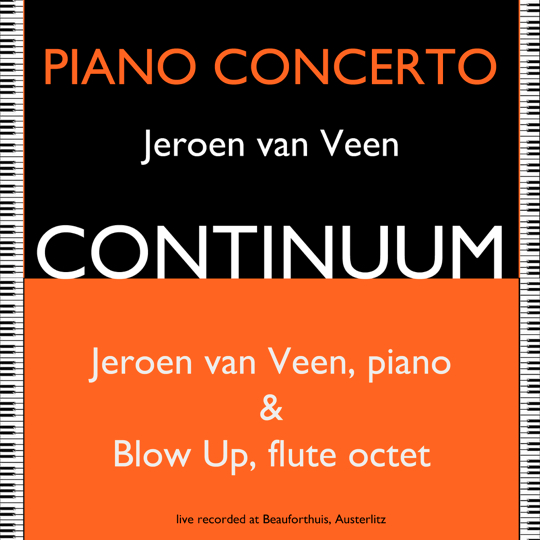 Canto Ostinato meets Jazz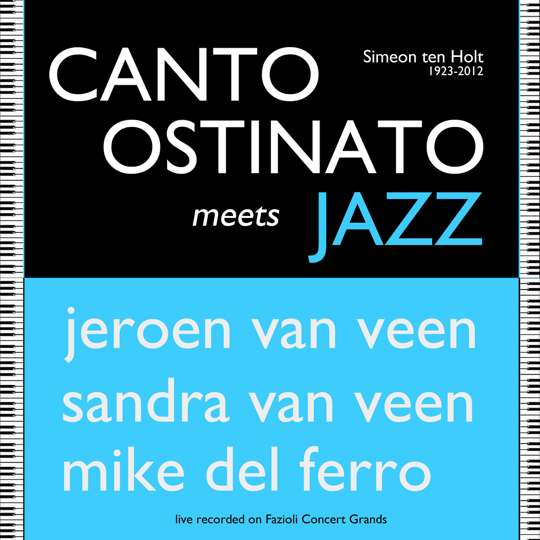 Canto Ostinato for four pianos, 3 hour version, LIVE in Veldhoven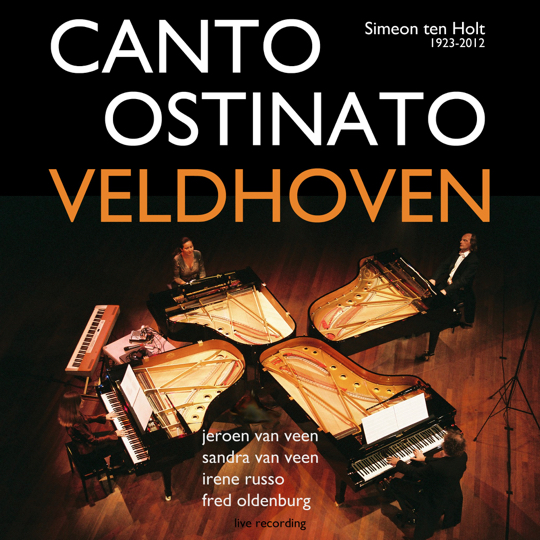 New work for Sandra & Jeroen van Veen by JacobTV, premiere August 15th in Concertgebouw Amsterdam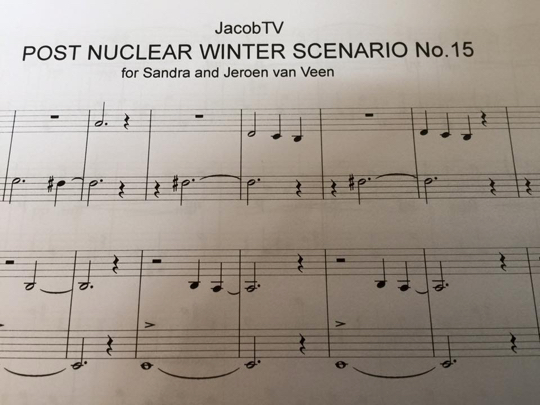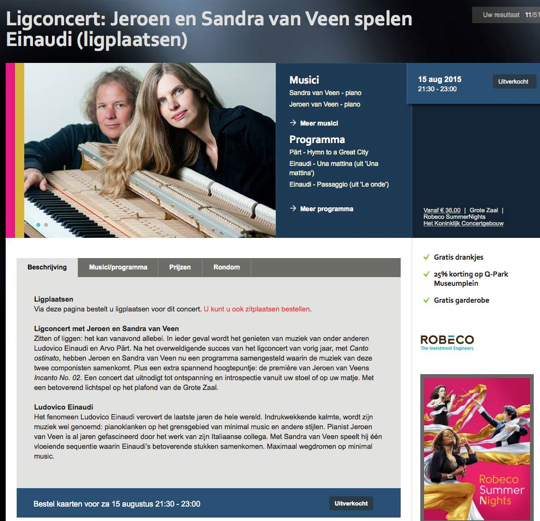 New on my Youtube Channel: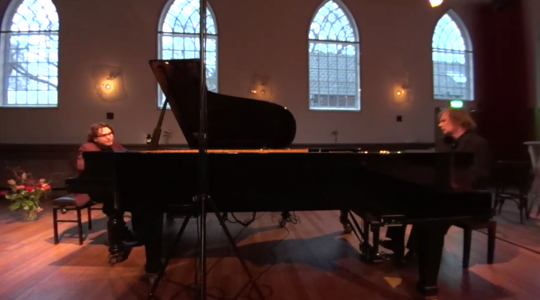 Jeroen van Veen & Mike del Ferro Live @ Beauforthuis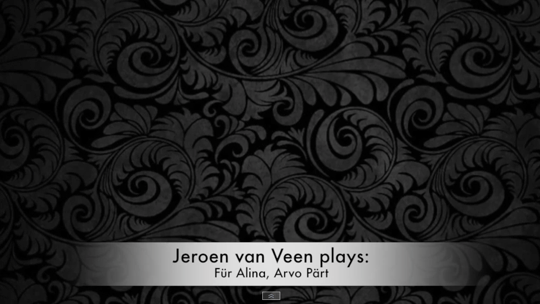 Jeroen van Veen Plays: F
ür Alina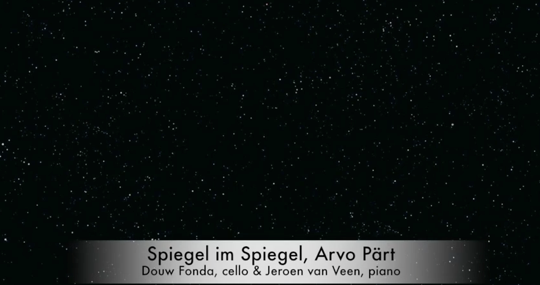 Jeroen van Veen Plays: Spiegel im Spiegel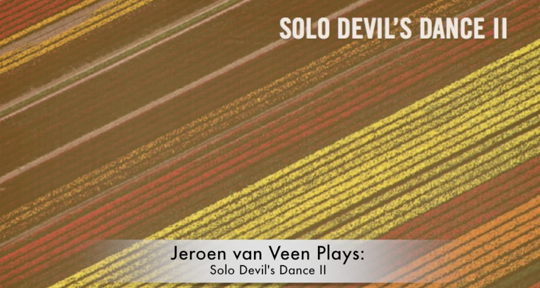 Jeroen van Veen Plays: Solo Devil Dance II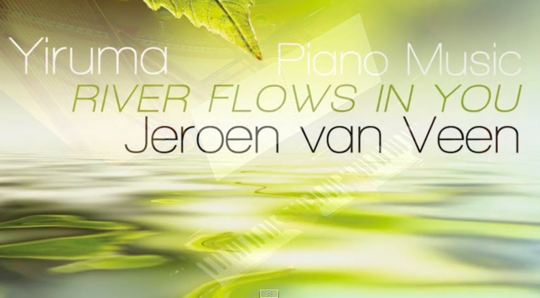 Jeroen van Veen Plays: Yiruma
Review from concert in Berln:
• 21.02.2015
Ein Exzess des Schönklangs
KONZERT Der "Canto Ostinato" im Heimathafen als Versuch, wie Gefälligkeit in Überlänge funktioniert
Wenn die Menschen in Aldous Huxleys Roman "Schöne neue Welt" merken, dass sie stimmungsmäßig in den negativen Bereich rutschen könnten, greifen sie einfach zum Soma. Eine Droge, die nur stimmungaufhellend wirkt und sonst keinerlei Nebenwirkungen hat. Um es sich damit halt einfach und wie in der "Brave New World" unbedingt gewünscht mal wieder so richtig schön zu machen.
Aber es gilt wohl auch, was schon die Einstürzenden Neubauten sangen: "Keine Schönheit ohne Gefahr".
Womit man bei der Musik ist. Am Donnerstagabend wurde im Heimathafen Neukölln der "Canto Ostinato" von Simeon ten Holt (1923-2012) aufgeführt. Eine Art musikalisches Soma, das der niederländische Komponist in den siebziger Jahren geschrieben hat: In den harmonischen Wendungen klingt der "Canto Ostinato" nach Romantik, seiner Struktur nach aber hat er damit weniger zu schaffen und mehr mit der ja in den Siebzigern zu ihrer großen Form aufgelaufenen Minimal Music.
Den Interpreten seines Stücks gönnt ten Holt dabei allerlei Freiheiten. Es kann mit unterschiedlichen Instrumenten aufgeführt werden, die Zahl der Musiker ist nicht fixiert, und die wiederum können die einzelnen Teile der Komposition fast beliebig kombinieren und vor allem beliebig oft wiederholen - das Mittel der Repetition ist grundlegend für das Stück -, so dass beim "Canto Ostinato" eine "werkgetreue" Aufführung in der Dauer von einer normalen Konzertlänge bis zur tagelangen Performance schwanken kann.
Ein Nicken Richtung Satie
In dieser Wendung der schieren Aufführungslänge ist der "Canto Ostinato" damit auch ein anerkennendes Nicken des Nachgeborenen, also ten Holts, an Erik Satie, der mit seinen "Vexations" das Prinzip der scheinbar endlosen Reihung eines schlichten musikalischen Motivs wohl als Erster so konsequent konzipiert hat. Wobei man die Komposition von Simeon ten Holt (er studierte bei Arthur Honegger und Darius Milhaud, die wiederum ihre Beziehungen zu Satie hatten) als Versuchsanordnung hören kann, wie viel Schönheit man aushalten kann in einem Ausdauerlauf in Sachen Harmonie.
Von Dissonanzen will man im "Canto Ostinato" nämlich gar nichts wissen bei den forciert einfach gehaltenen Motiven und Melodiepartikeln. Hartnäckig werden sie wiederholt in ihrer betonten Gefälligkeit, so dass man schon auch was von Kitsch seufzen könnte - nur dass es das in seiner unerschütterlichen und damit fast brutalen Reihung als KitschKitschKitschKitsch gar nicht mehr sein kann. Nicht einfach nur Kitsch. Und von einer Meditation möchte man eigentlich auch nicht sprechen. Eher von einer Operation an der Schnittstelle zwischen sedierender Beruhigung und einer überreizten Erregung. Da steckt auch etwas verstörend Radikales in diesem Exzess des Schönklangs.
Jeroen und Sandra van Veen spielten das an ihren zwei Flügeln im Heimathafen so, wie man den Canto wohl am besten angeht, in einem stoischen Gleichmut, weitgehend nüchtern, allzu Expressives meidend, mit einer verhaltenen Empathie. Als Untersuchung eben über den Sog der Schönheit.
Nach neunzig Minuten hörte das Stück einfach auf. Was damit noch einmal klarmachte, dass es hätte auch endlos so weitergehen können. Ungerührt, ungerundet. Nichts abgeschlossen und einen gar nicht mehr loslassend. Das aber kann schon auch eine entsetzliche Vorstellung sein. THOMAS MAUCH
www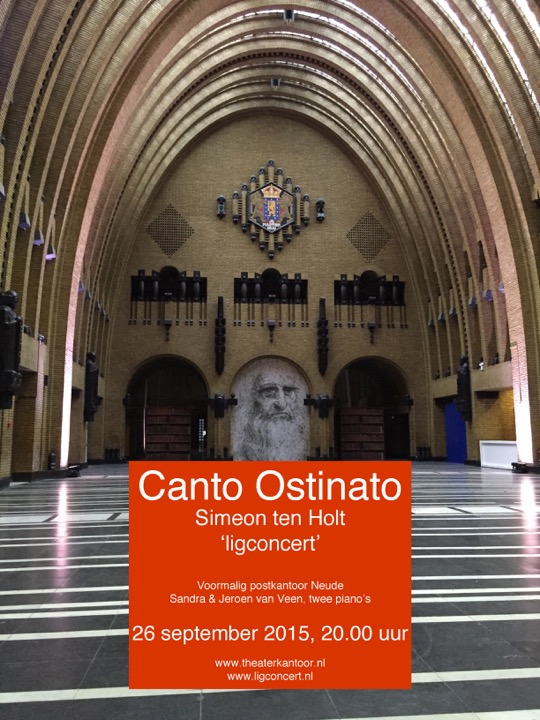 New Venue: Ligconcert in Postoffice Neude, Utrecht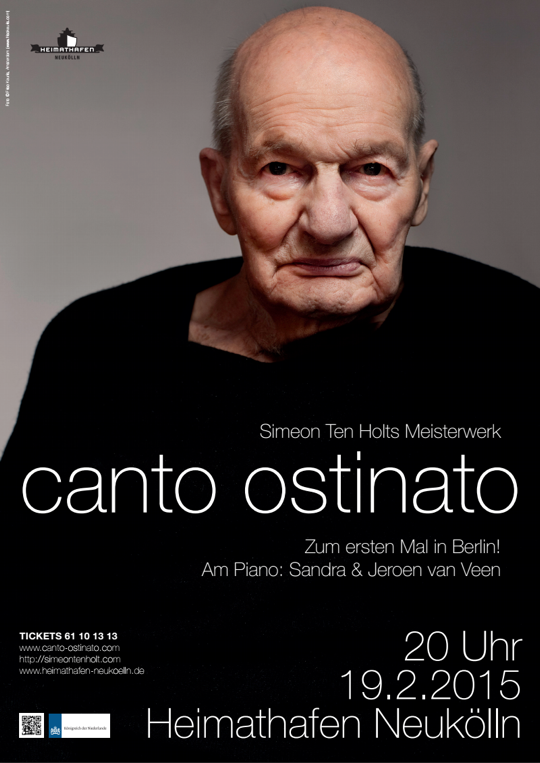 NEW on iTunes:

Canto Ostinato for two pianos, organ & carillon
, LIVE in LEIDEN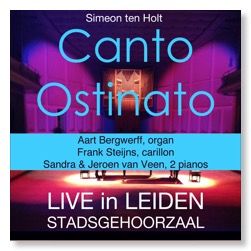 Canto Ostinato for two piano,
LIVE in BERGEN NH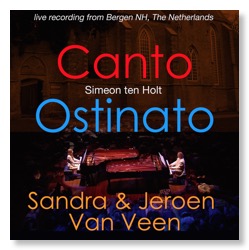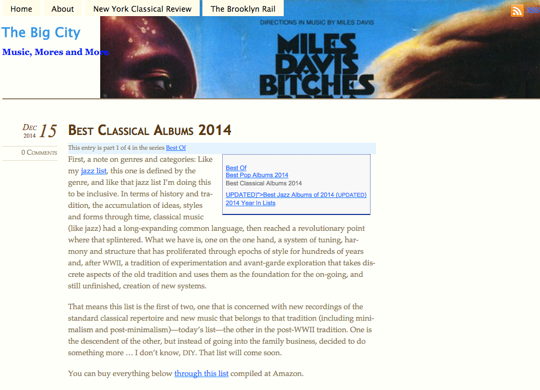 Best 2014 Album of New Classical Music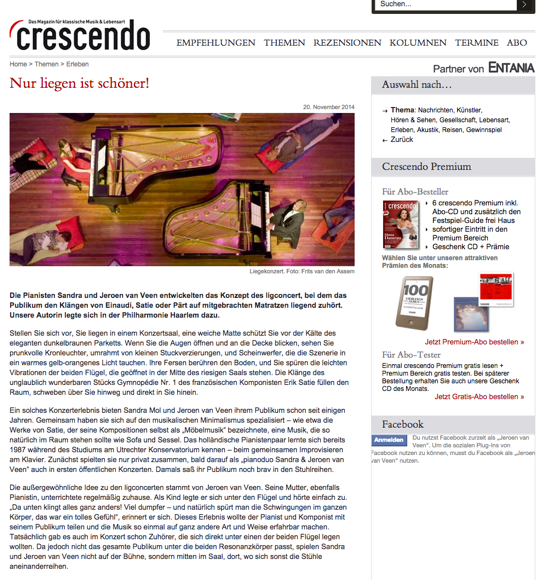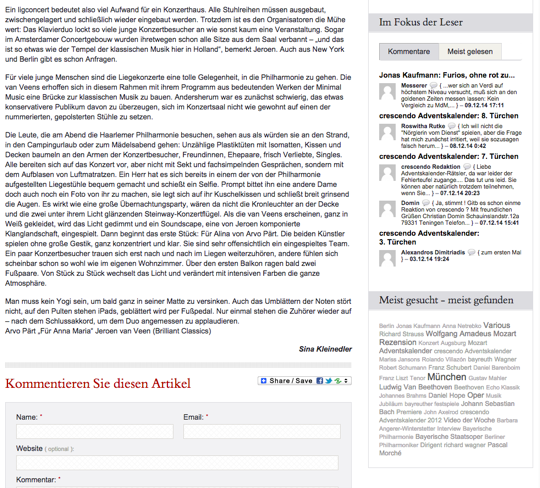 click here to read the article online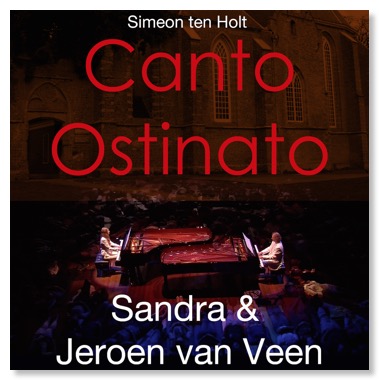 Live Concert Registration on iTunes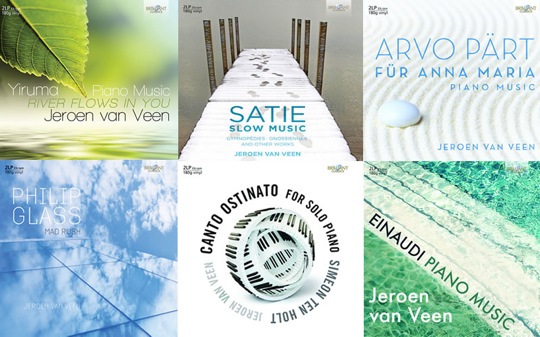 All six Vinyls are out!
First Vinyl Arrived! The first three albums arrived today. Für Anna Maria by Arvo Pärt, Canto Ostinato by Simeon ten Holt & Einaudi Piano Music by Einaudi. all the double LP's are released by Brilliant Classics and are performed by Jeroen van Veen: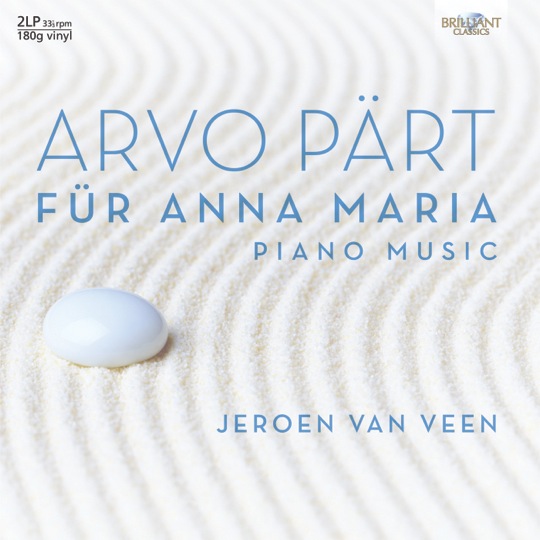 BC 90000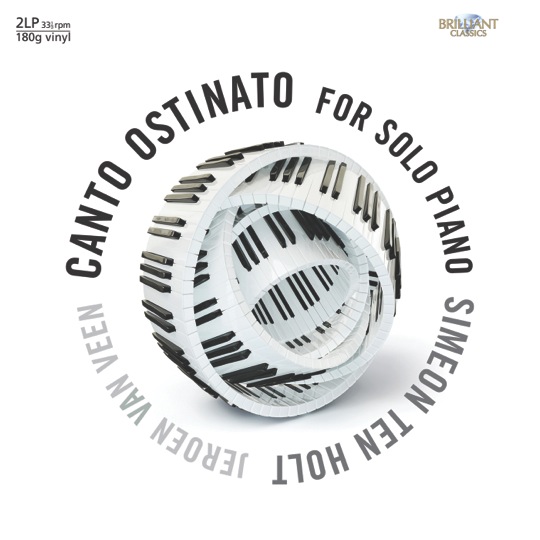 BC 90001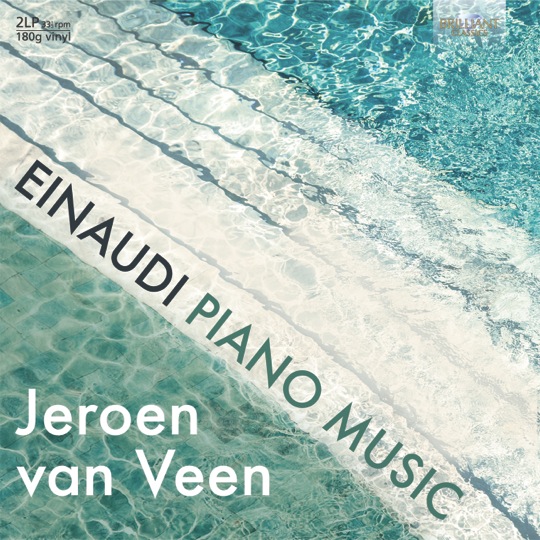 BC 90002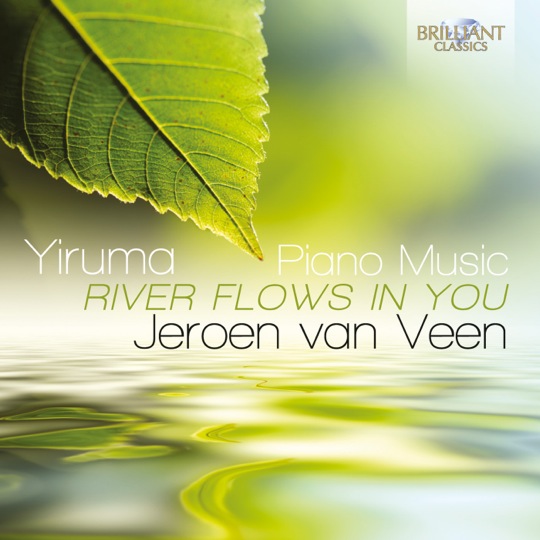 BC 95069 River flows in You, Yiruma, expected Nov 2014
Jeroen van Veen, piano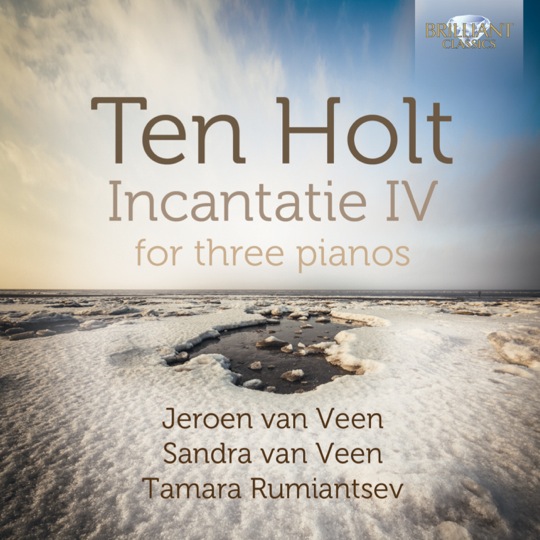 BC 94918 Incantatie IV, Simeon ten Holt, expected Nov 2014
Jeroen van Veen, Sandra van Veen, Tamara Rumiantsev, pianos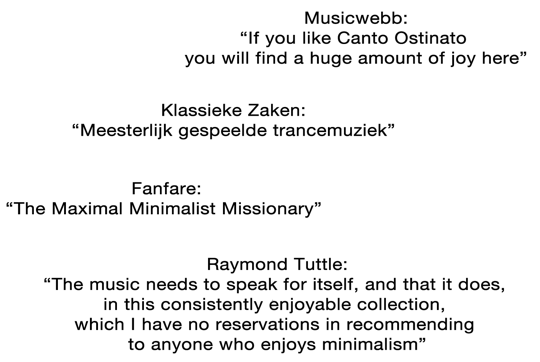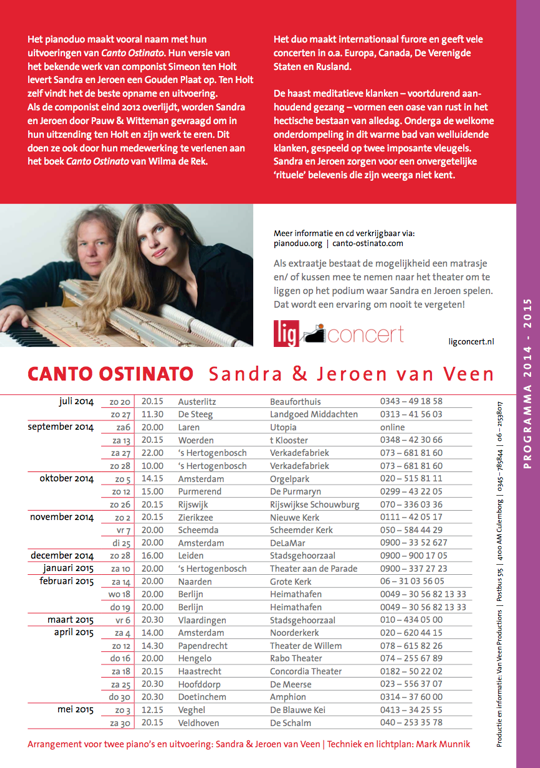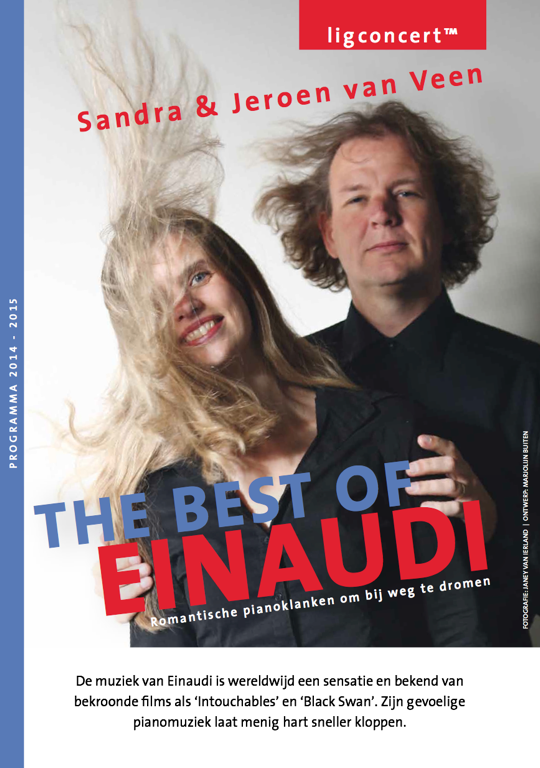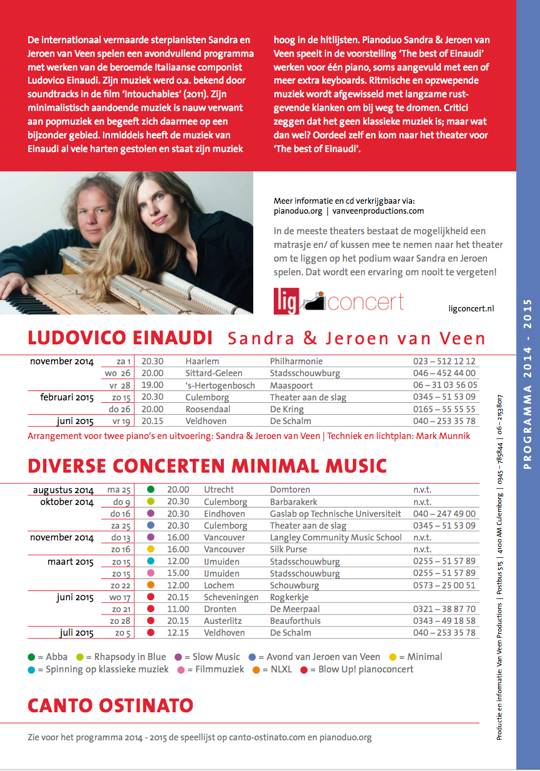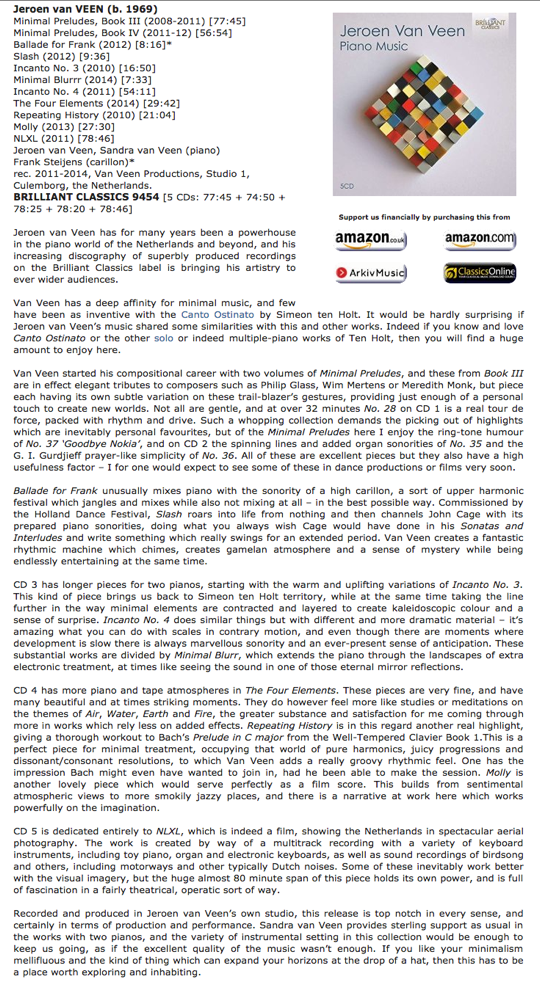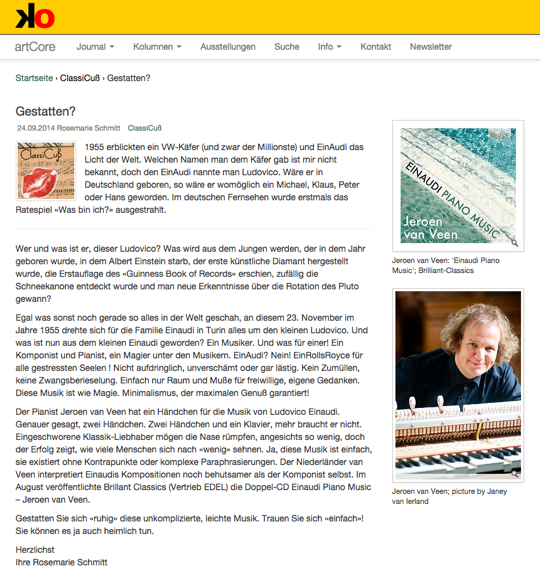 September 2014, Kulture-Online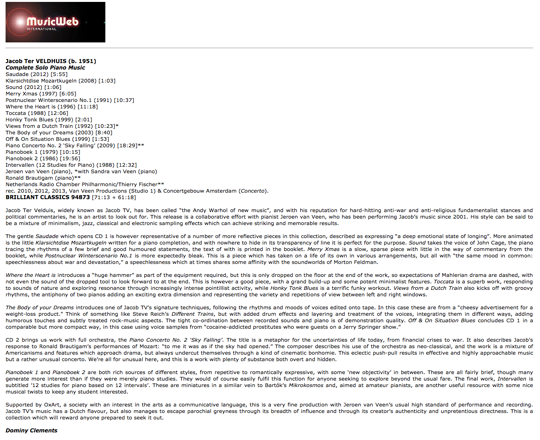 September 2014 Musicweb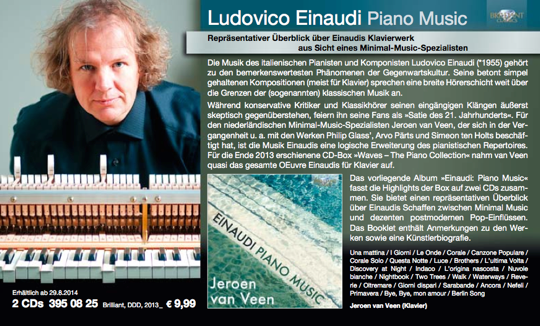 September 2014, 2 CD with music by Einaudi, last page of JPC Magazine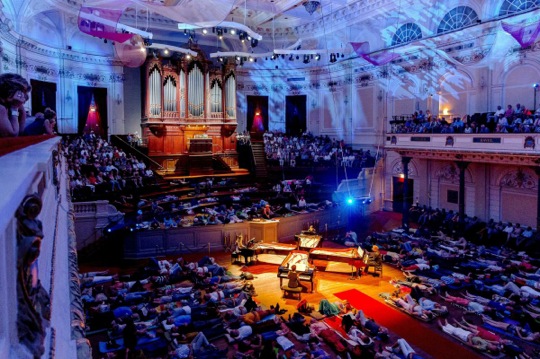 Concertgebouw Amsterdam, Robeco Summer Nights, Canto Ostinato Ligconcert in main hall. 4 pianos & organ
http://www.nydailynews.com/news/photos-day-world-july-10-gallery-1.1862602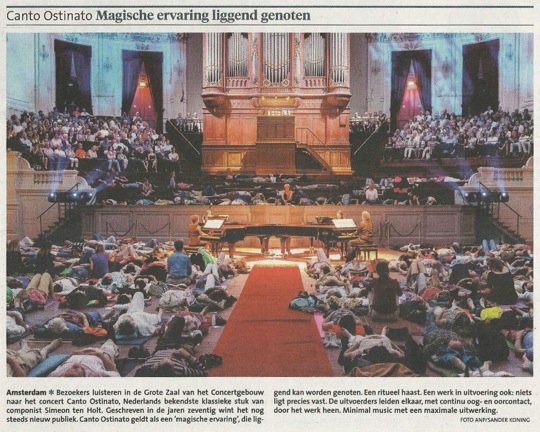 Concertgebouw Amsterdam, Robeco Summer Nights, Canto Ostinato Ligconcert in main hall. 4 pianos & organ
New 4cd set will be released next week in the Concertgebouw, Amsterdam with a live performance of Canto Ostinato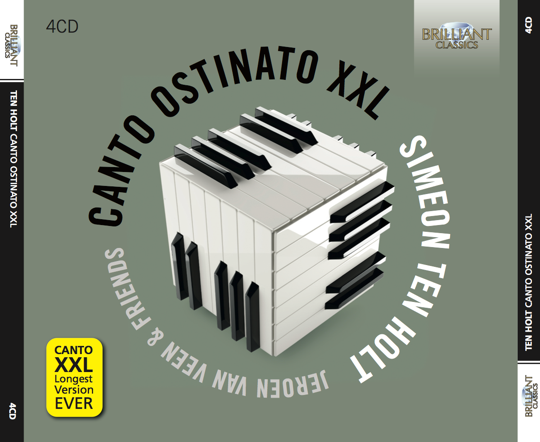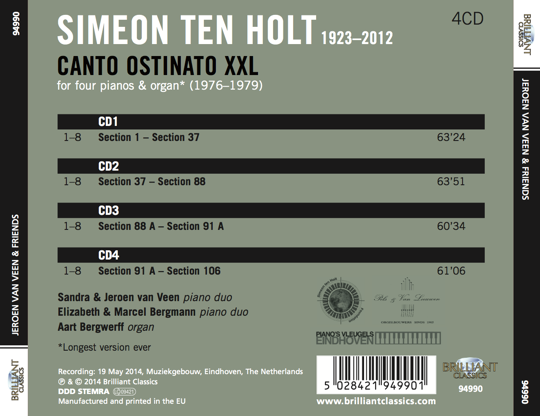 Klassieke Zaken, May 23rd 2014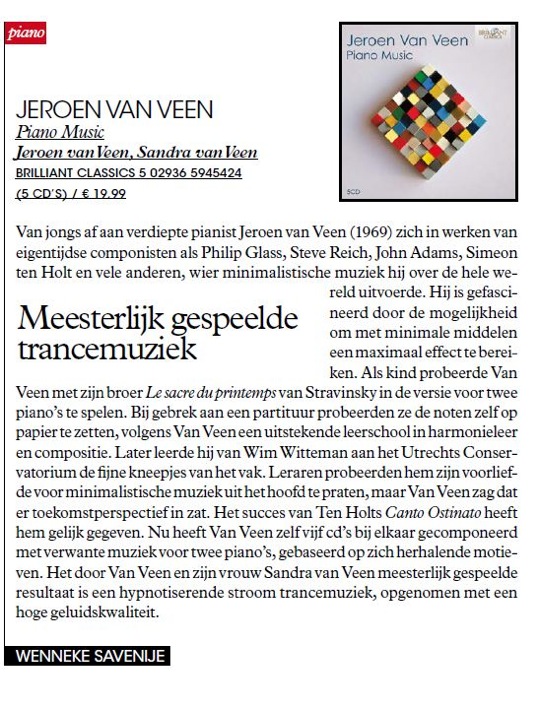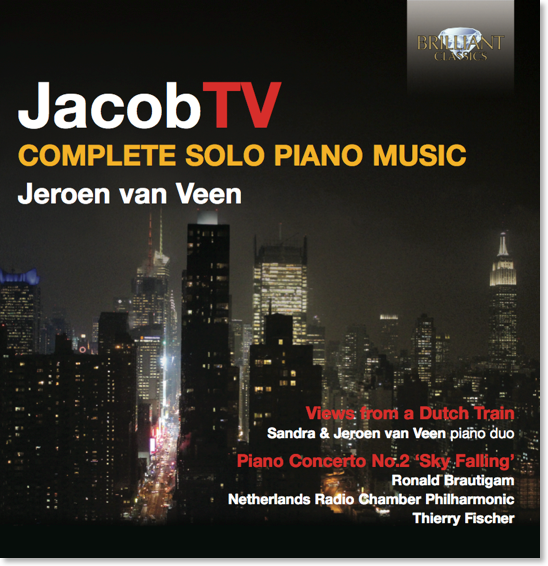 Complete Solo Piano Music, JacobTV BC 94873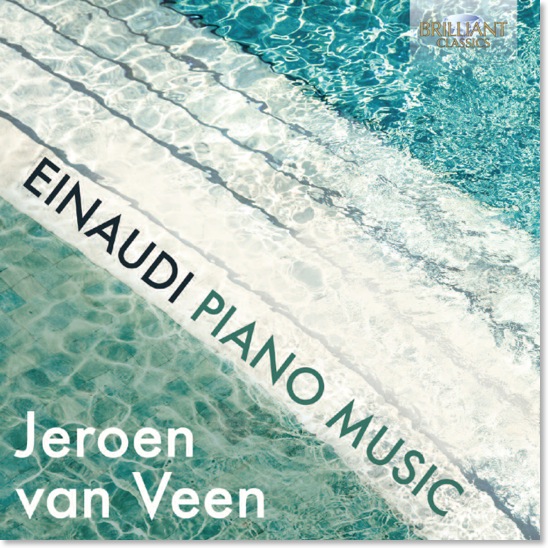 Piano Music, Jeroen van Veen plays Einaudi BC 94910
Musicweek in Beauforthuis. July 21-26th 2014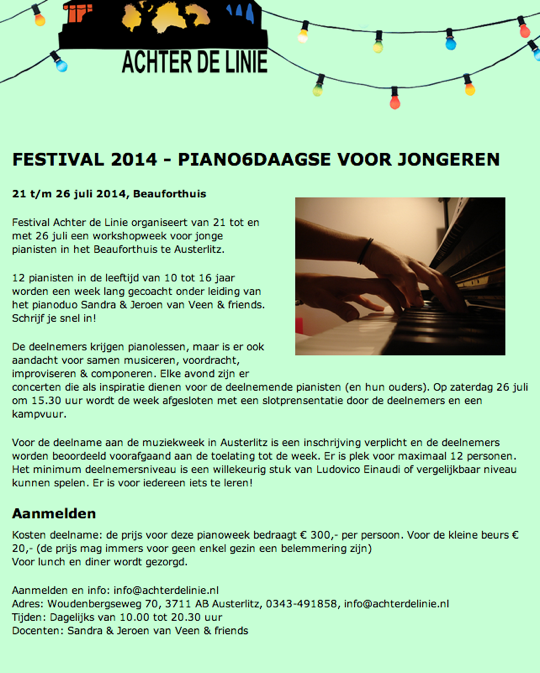 CD nr 100!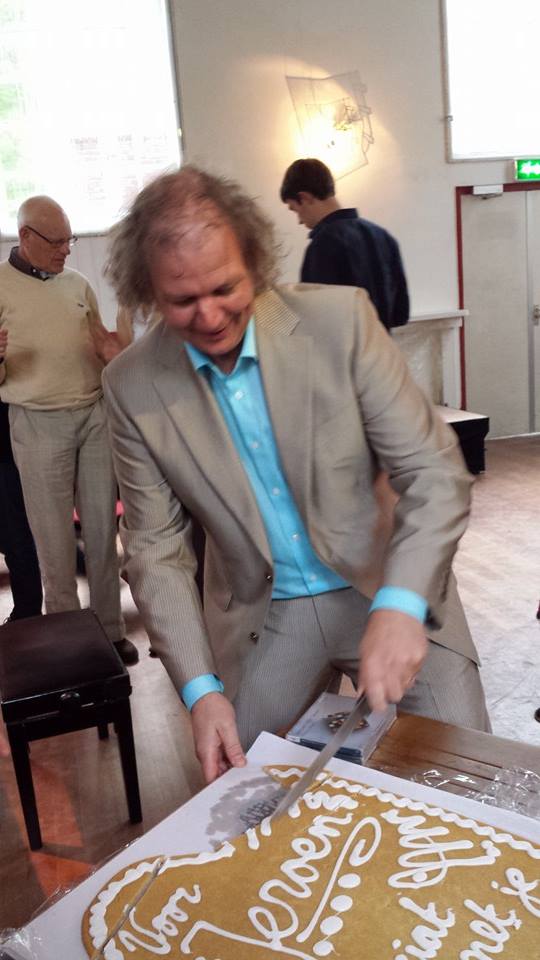 http://www.br.de/radio/br-klassik/sendungen/leporello/cd-tipp-van-veen-pianomusic100.html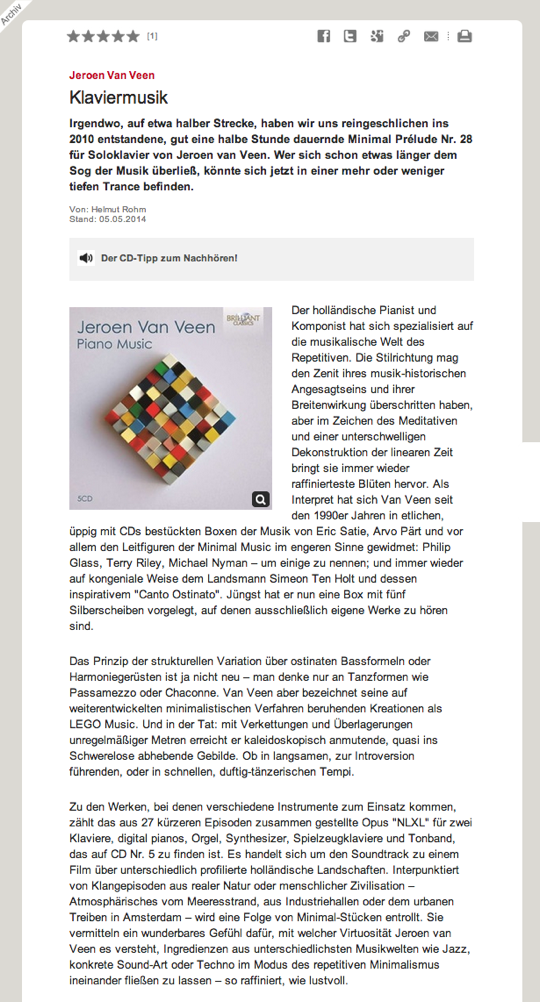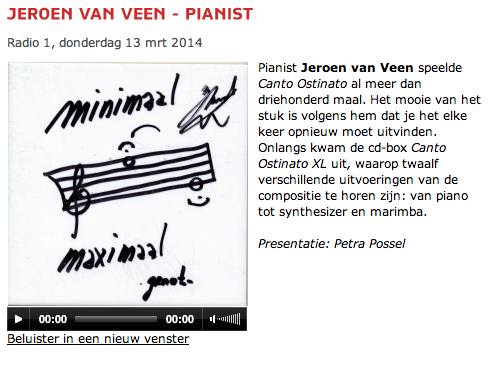 Radio I, NTR KUNSTOF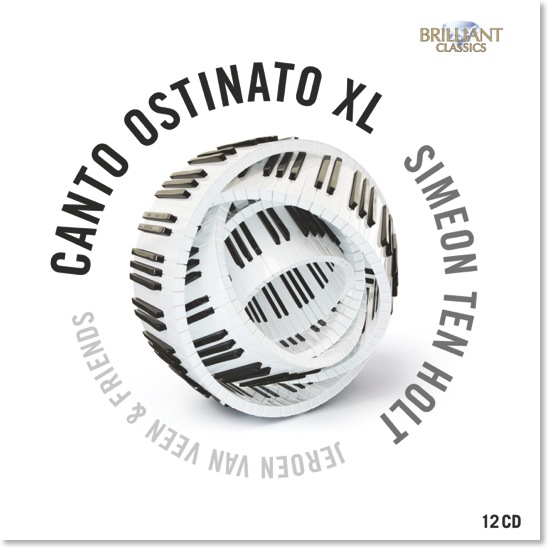 New Cd box is now available!
http://de.brilliantclassics.com/2014/01/jeroen-van-veen-friends-simeon-ten-holt-canto-ostinato-xl/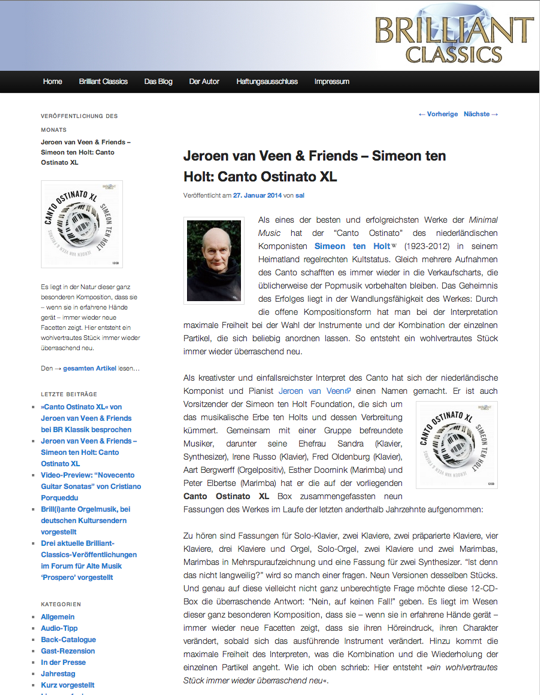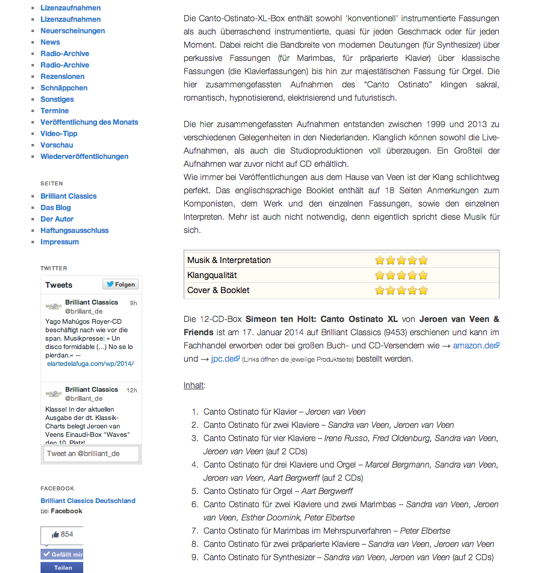 http://www.sonyclassical.de/klassikcharts/
, Number 10 NEW!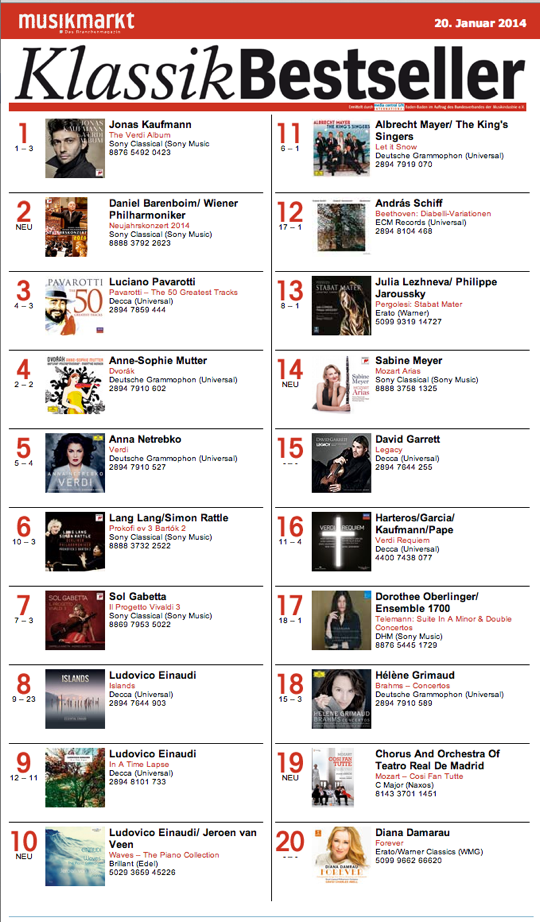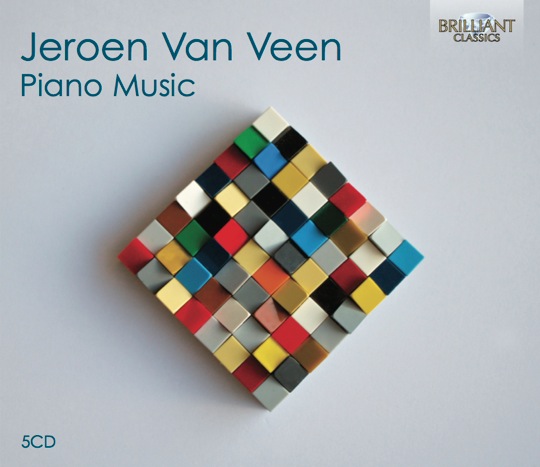 expected in May 2014, BC 9454
http://www.radio4.nl/nieuws-pagina/7981/radio-4-cd-van-de-week.html
Arvo Pärt cd.
http://sinfinimusic.com/uk/reviews/recordings/lebrecht-album-of-the-week/arvo-part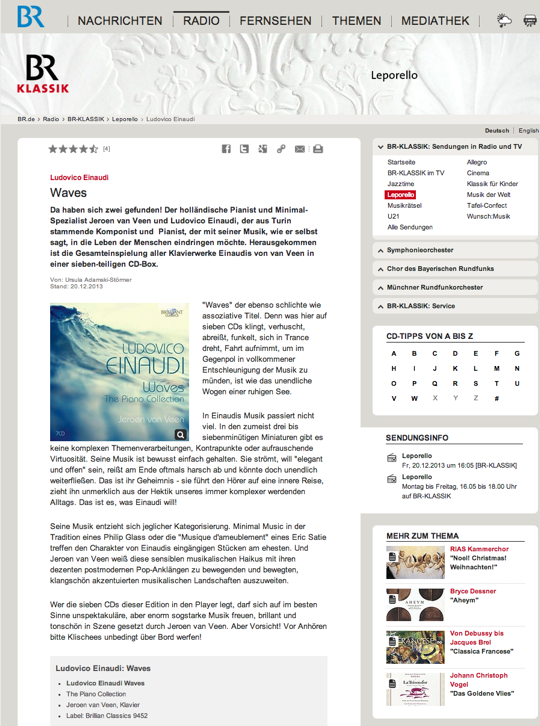 http://www.br.de/radio/br-klassik/sendungen/leporello/cd-tipp-ludovic-einaudi-waves-100.html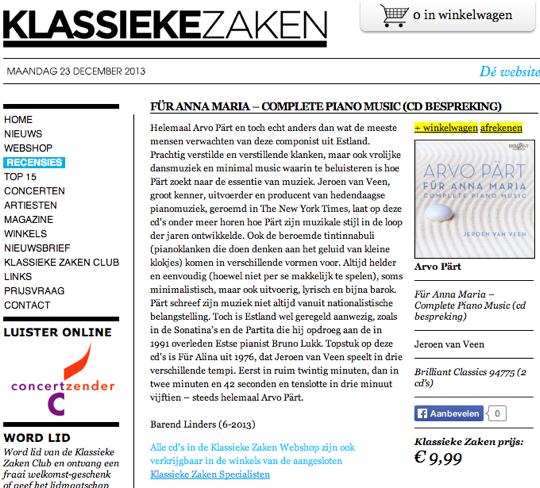 http://www.klassiekezaken.nl/recensies/fur-anna-maria-complete-piano-music-cd-bespreking-arvo-part.html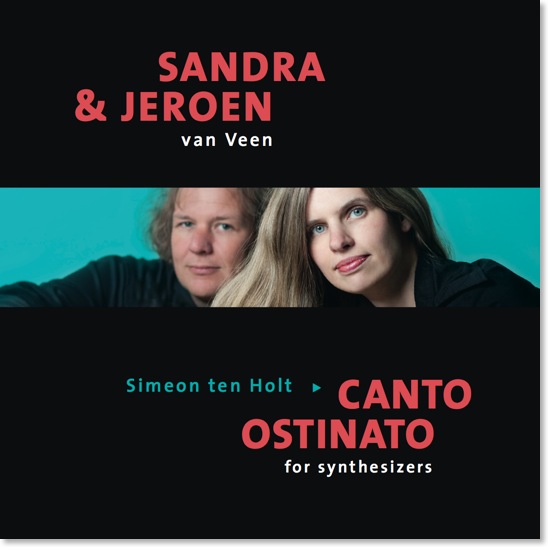 AVAILABLE
Canto Ostinato for synthesizers, 2 CD set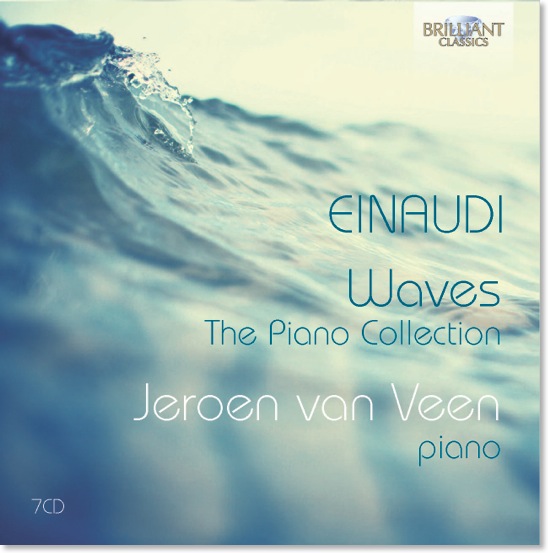 AVAILABLE
7 CD box with 90 composition for piano by Ludovico Einaudi (release November 2013) BC 9452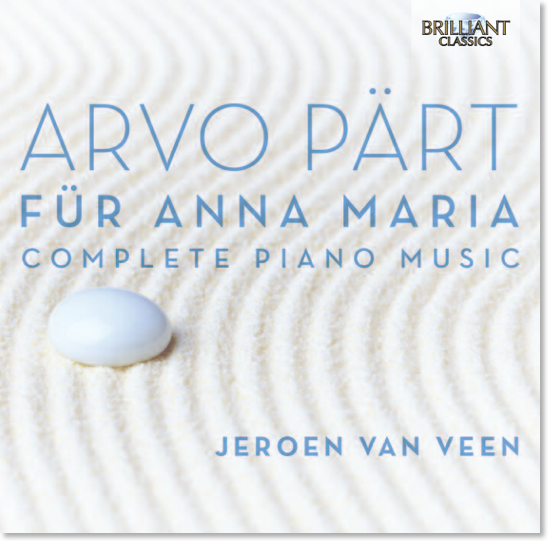 AVAILABLE
2 Cd box with complete music for piano by Arvo Pärt ( release November 2013) BC 94775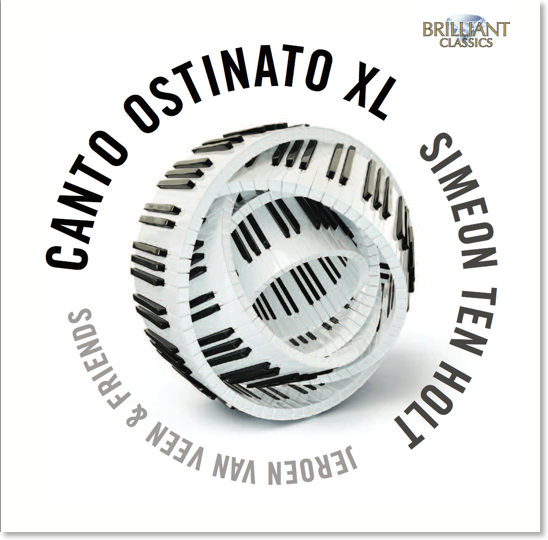 12 Cd box with 9 different performances of Canto Ostinato by Jeroen van Veen & Friends, (release February 2014) BC 9453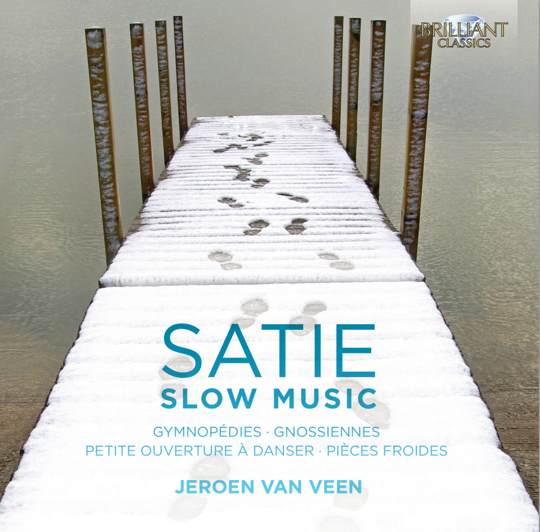 Cd with Slow Music by Erik Satie ( release 2014) BC 94768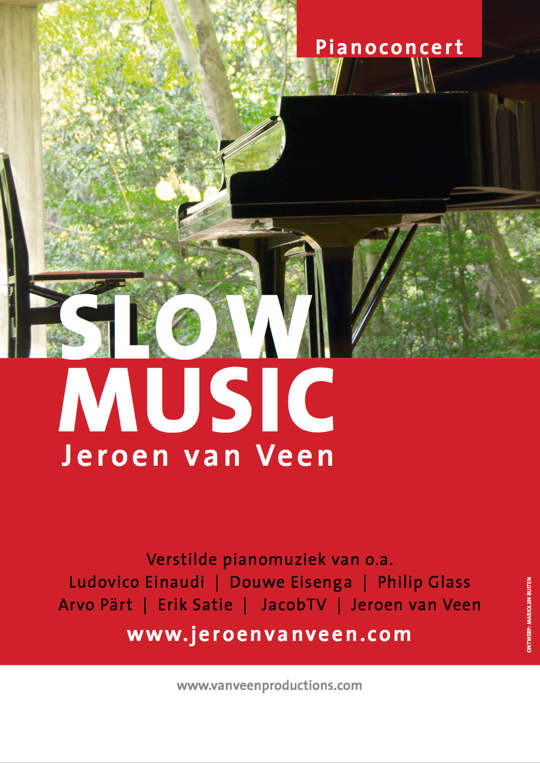 \
New Program:
Oct. 25th, 8.30 pm, Zeeuwse Concertzaal, Middelburg, SLOW MUSIC by Jeroen van Veen.
www
Feb. 22nd, 8.15pm, Stadsgehoorzaal Leiden, SLOW MUSIC by Jeroen van Veen, piano
www
June 28th, 8.15 pm, Veldhoven, Theater de Schalm, Jeroen van Veen with SLOW MUSIC
www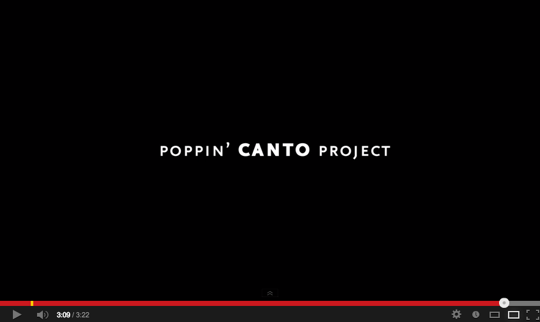 Hiphop & Canto Ostinato, premiere at Big Rivers Festival, July 6th
New review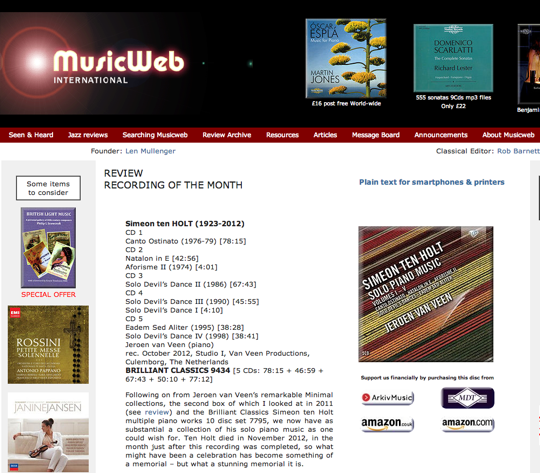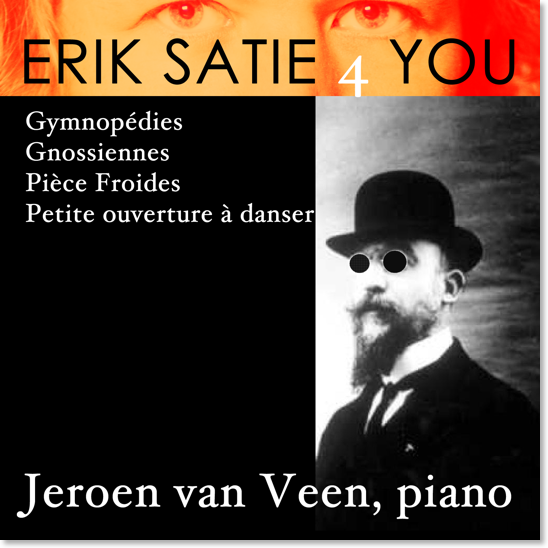 New Download Album, Erik Satie 4YOU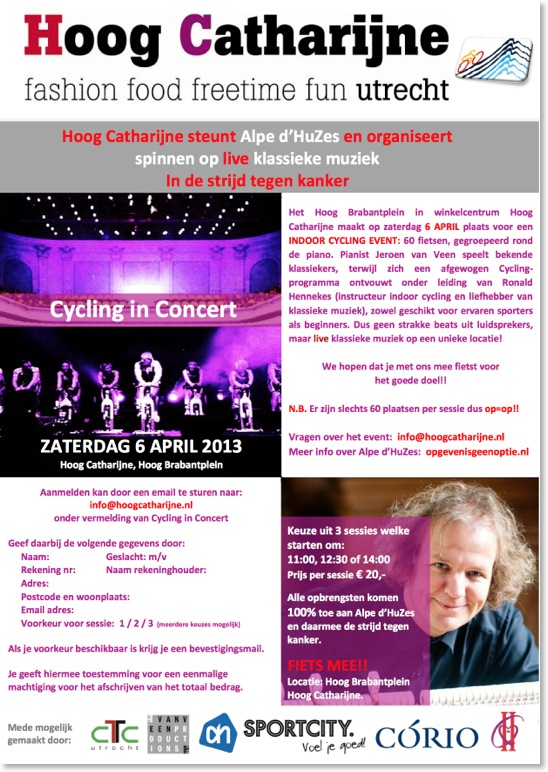 Workshops by Jeroen van Veen, 2 pianos & Canto Ostinato
new in webshop!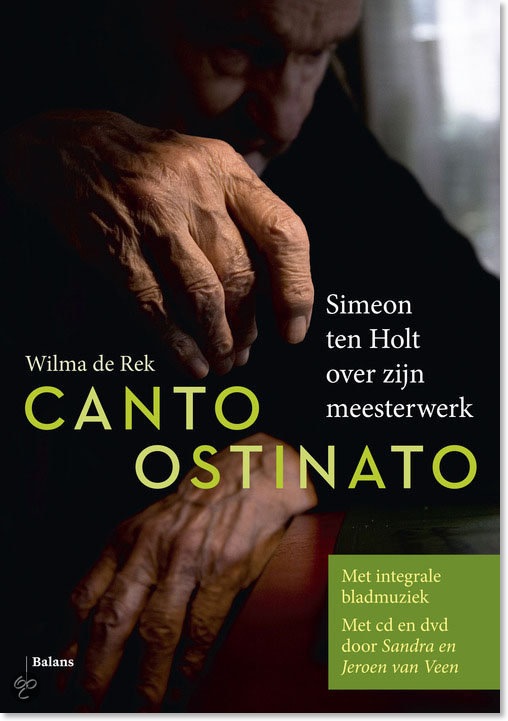 The book is available
BALANS
BOL.COM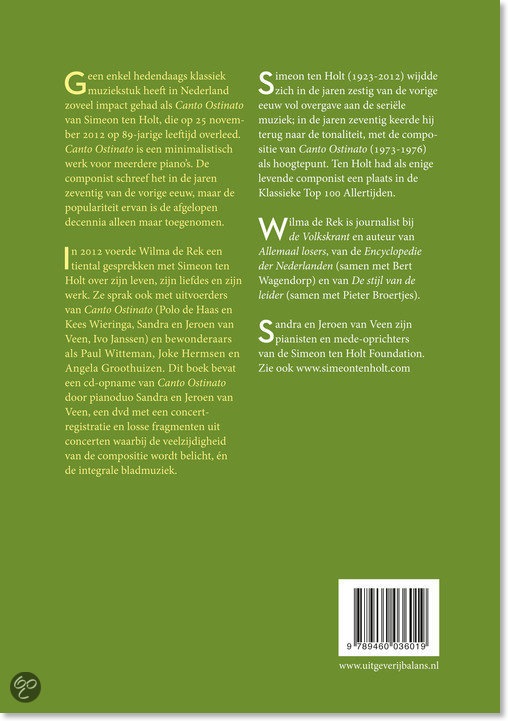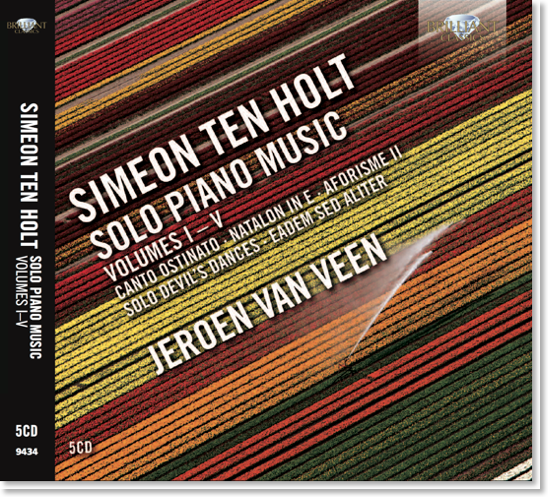 Now available!

Including a first recording of Aforisme II, Simeon ten Holt

8 hours Radio on Simeon ten Holt,
Concertzender.nl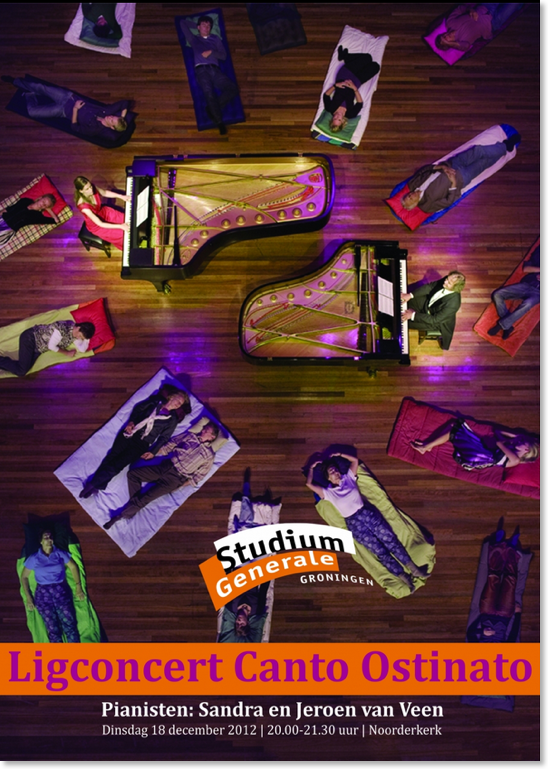 sold out in 10 minutes!

in iTunes

About Simeon ten Holt (1923-2012) in Dutch Talkshow Pauw & Witteman on 26-11-2012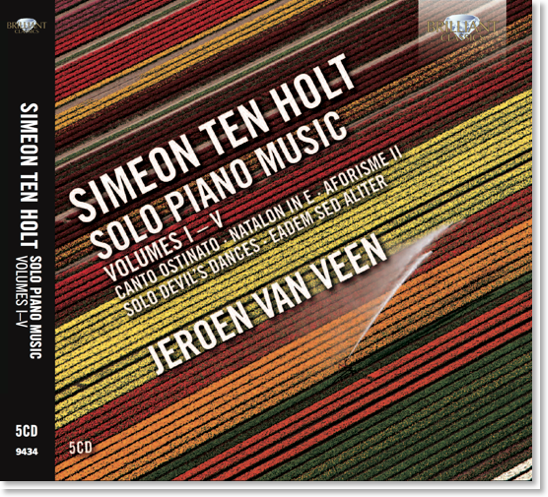 NEW release in January 2013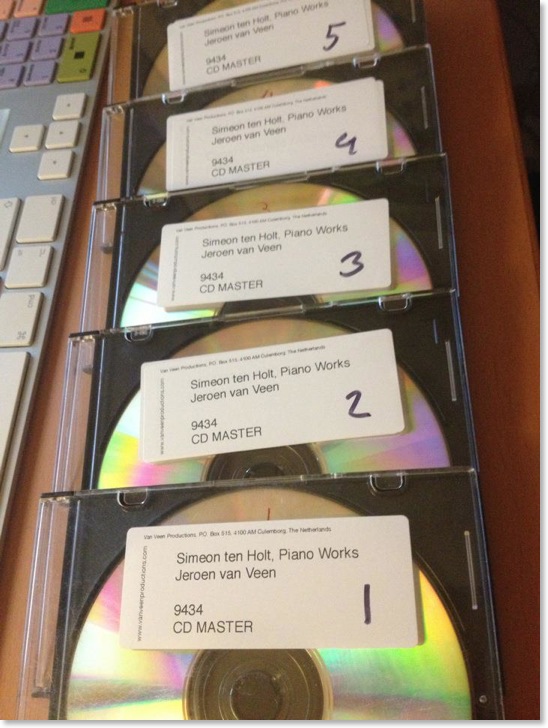 My new 5 cd box with piano solo works by Simeon ten Holt, Release Feb 2013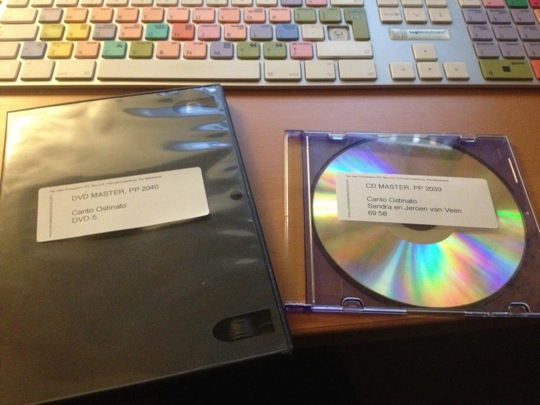 CD & DVD ready for production, Release Jan 2013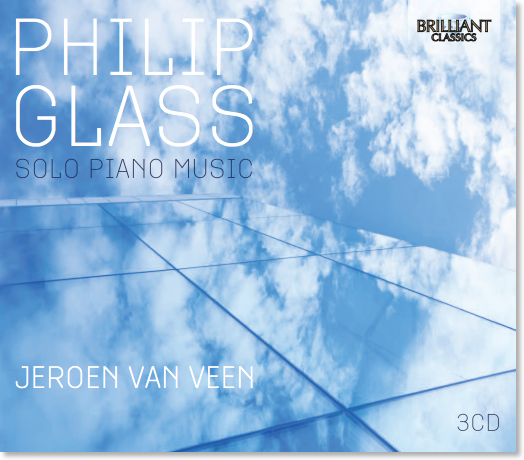 New Cd set including previous recordings from 2005, to be released Jan 1st.
Rajiv Arazzi & Jeroen van Veen with Minimal Prelude 18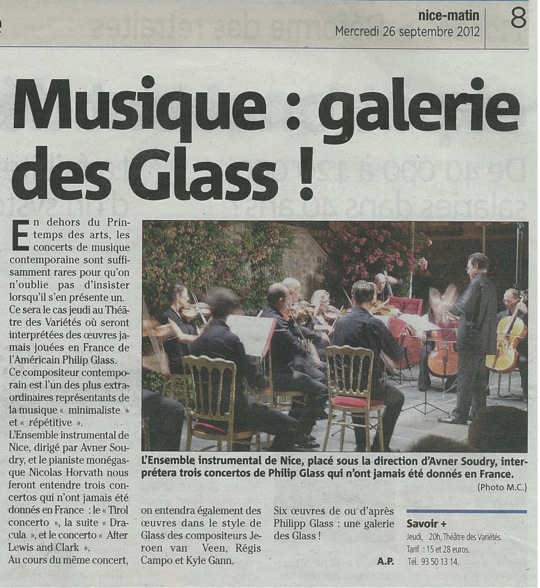 WP Minimal Prelude 26 in Monaco!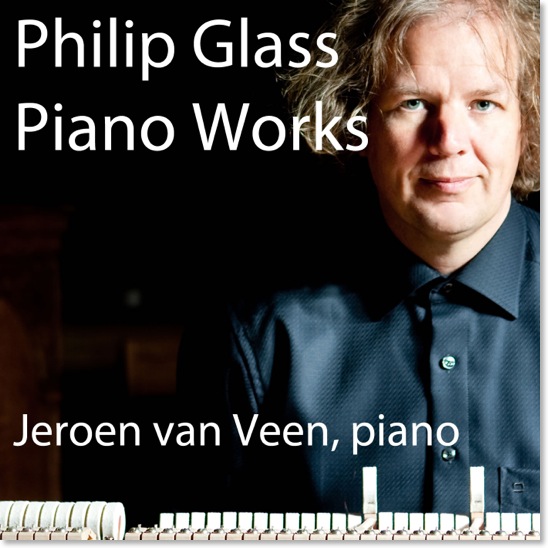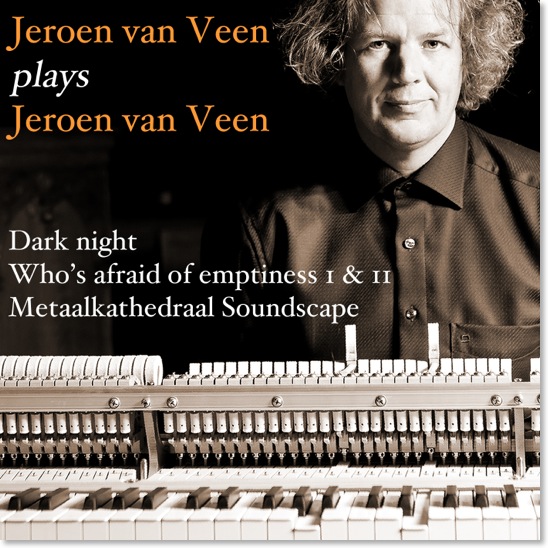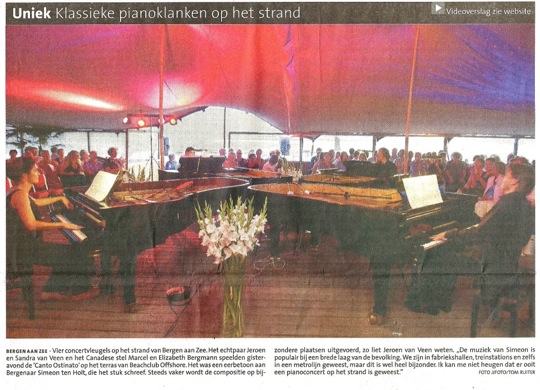 New flyer: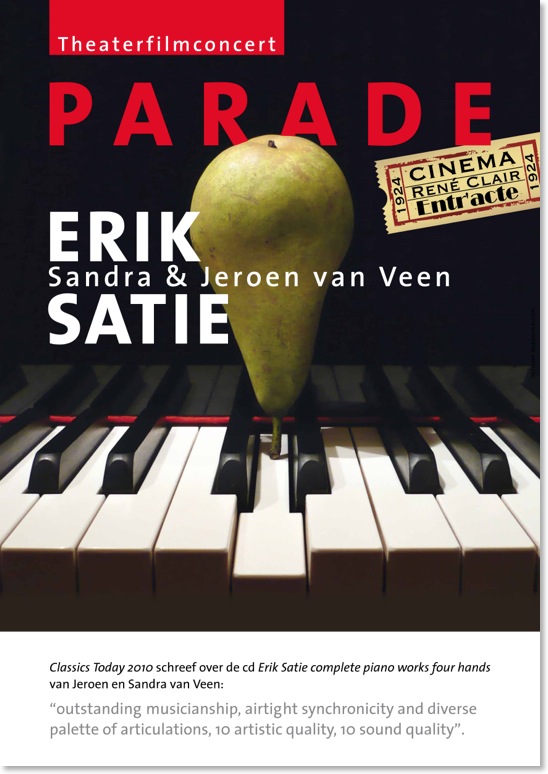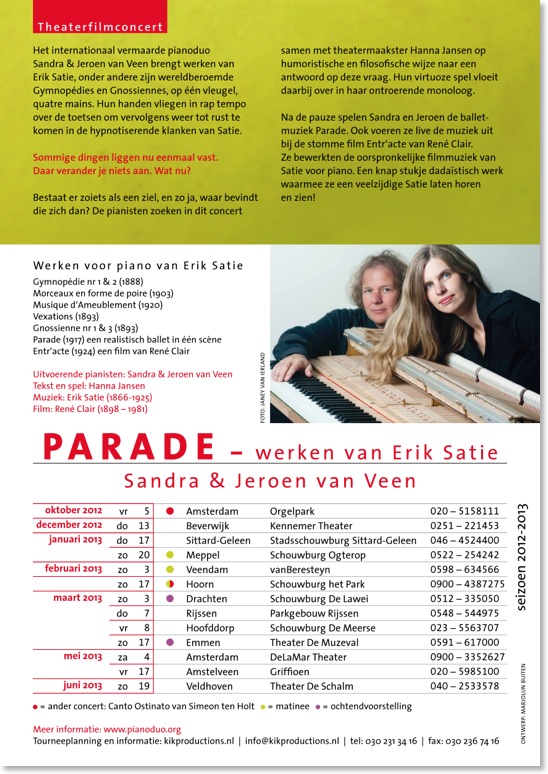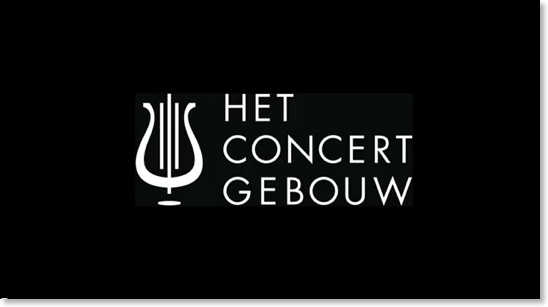 Van Veen produced a trailer for the Concertgebouw, Amsterdam
New review on Minimal Piano Collection II:
Fanfare Magazine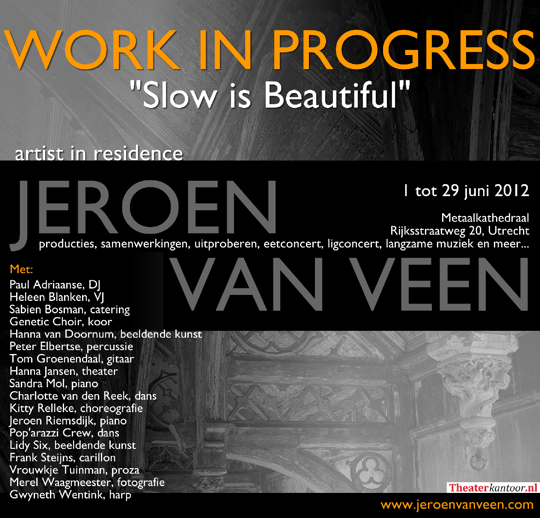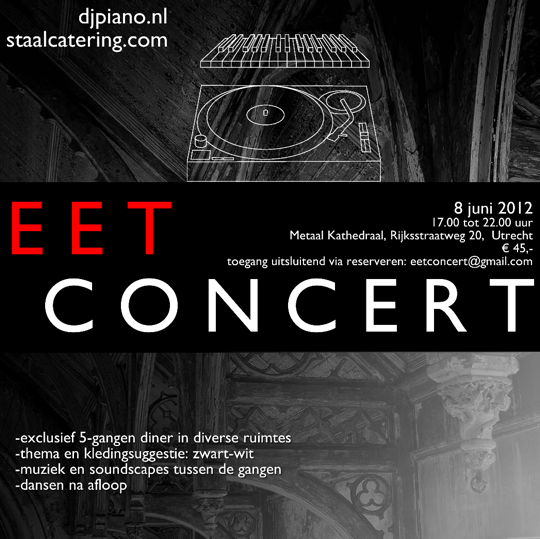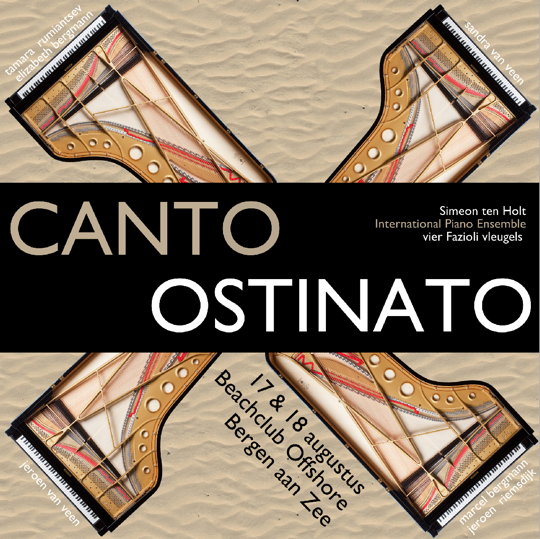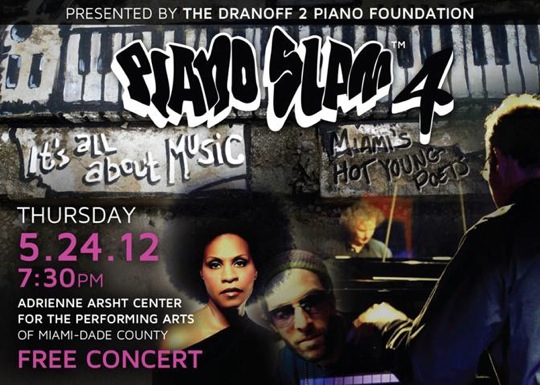 Piano Slam IV, MIAMI

Learning Canto? Jeroen will do a
workshop
.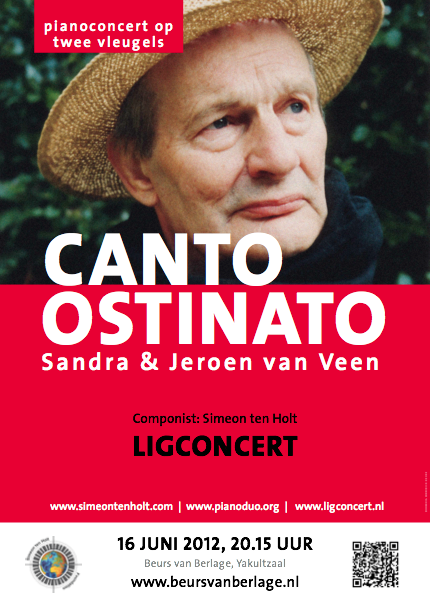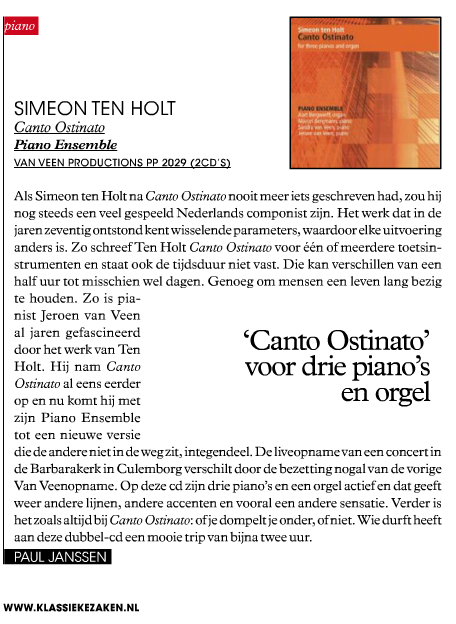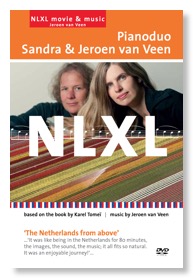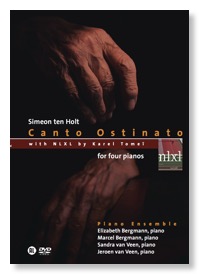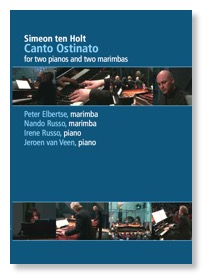 3 new DVDs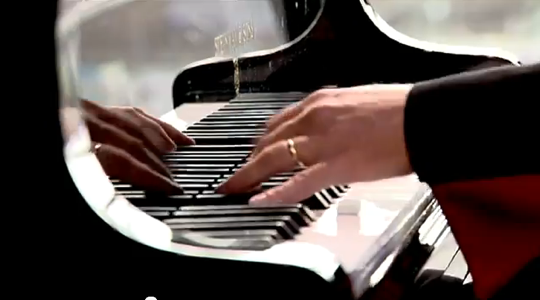 NLXL & Canto Ostinato in Vrije Geluiden (26-2-2012)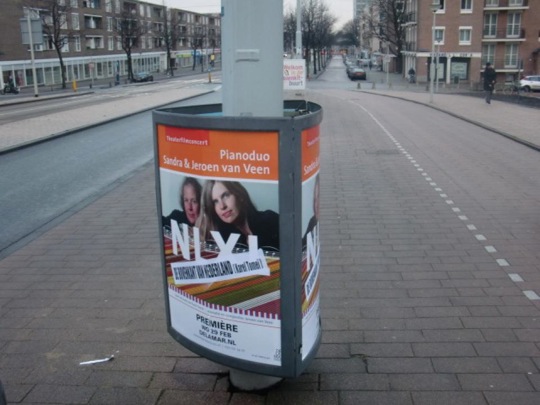 NLXL in Amsterdam, premiere feb.29th.
New composition finished, Slash for prepared piano.
Premiere on Feb 16-18. (sold out)
Leiden, 11-2-2012, Canto Ostinato with two piano's, organ and carillon
Review on Minimal Piano Collection X-XX
by Dominy Clements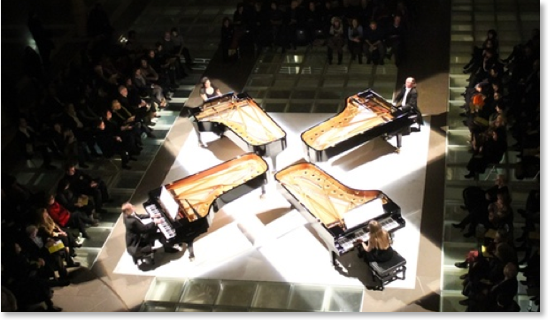 Review in Bologna after premiere Canto Ostinato on four pianos
.


Two new cd's added Canto Ostinato, live version & Horizon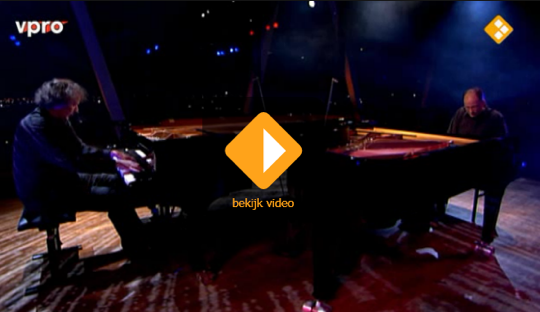 Jan 8th, Vrije Geluiden VPRO TV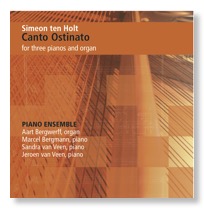 New CD, 2CD with Canto Ostinato for three pianos and organ


new recording available: 2011 (PP2018) PianoMania for Three Grand Pianos

new Recording Available2011 (PP2026) Canto Ostinato for two Prepared Pianos (download only)
EXTRA Concert during IDFA:
November 26th, 7.30pm, Amsterdam, DeLaMar, Canto Ostinato by Sandra & Jeroen van Veen, pianoduo (ligconcert & in combination with IDFA movie 'Over Canto" by Ramon Gieling. www.delamar.nl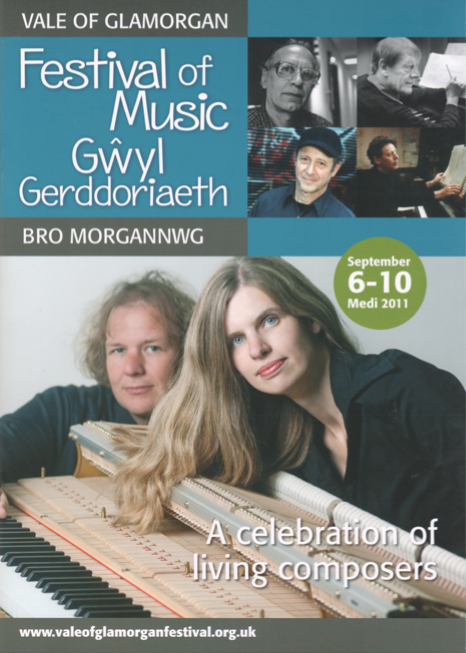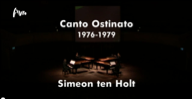 Canto Ostinato in HD, on four pianos, complete version 90 minutes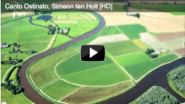 Canto Ostinato recorded by Avro in full HD. Eindhoven Muziekgebouw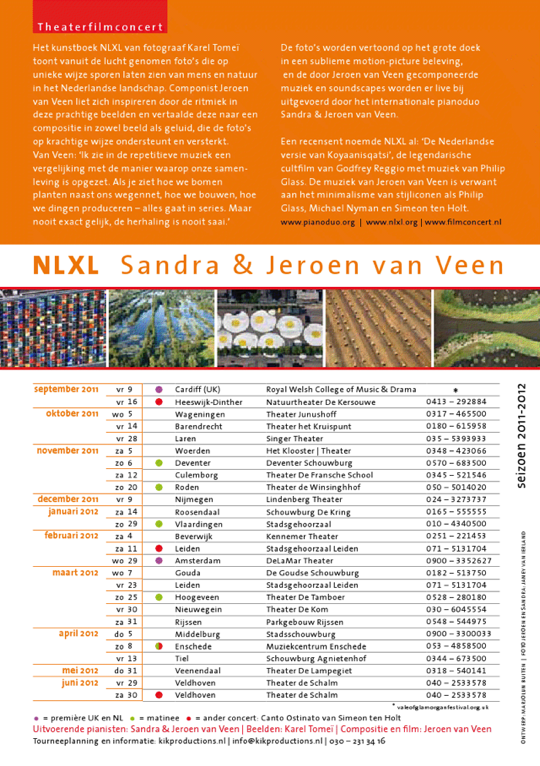 Nicolas Horvath is going to premiere the new Minimal Preludes (nr 25-34 + the 24 ones) in Prague and Colioure (France)


Fascinerende duo-versie van 'Canto Ostinato'
Colum: Onbewoond Eiland in het Parool 1
2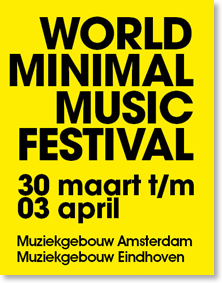 Anthony Fiumara in Trouw on Minimal Piano Collection X-XX
Dominy Clements on Minimal Piano Collection X-XX
Carice van Houten in Nieuwe Revu over concert in DeLaMar
Frankwatching in Financieel Dagblad over het concert in DeLaMar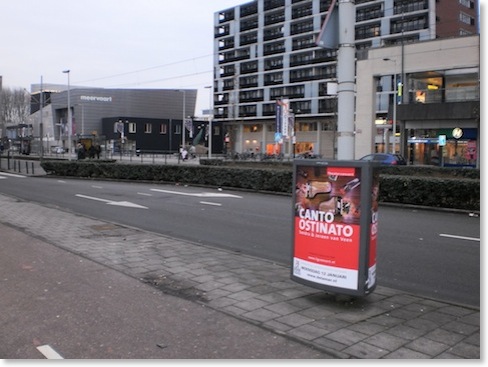 Movie with Minimal Prelude in B minor by Jeroen van Veen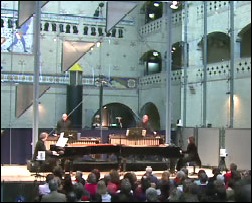 Webbroadcast, AVRO, 25-01-2009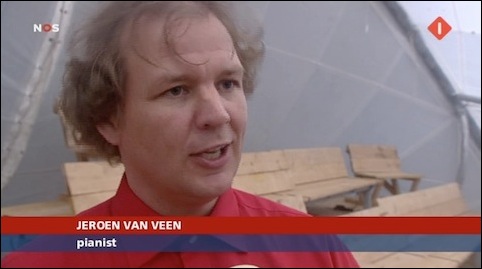 Van Veen on TV, NOS Journaal 13-09-2008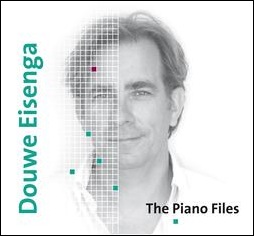 The Piano Files, Douwe Eisenga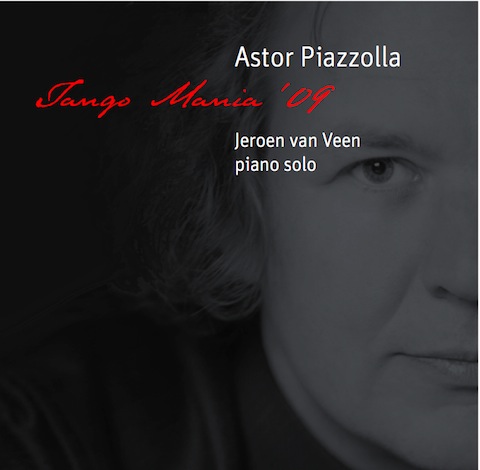 Tango Mania ' Astor Piazzolla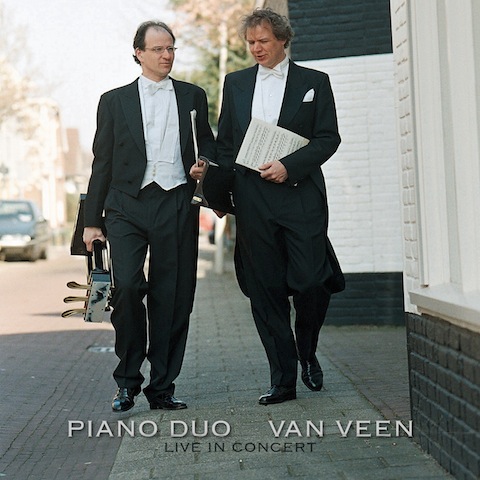 Pianoduo Van Veen Live ins Concert